California Lemon Law Attorney Profile
At the law firm of The Law Offices of Douglas D. Law, Esq. we focus our practice exclusively on representing people with
California lemon car
and auto fraud claims. For over 20 years we have been helping clients throughout California. As attorneys we are committed to offering fast, friendly, and experienced service to every one of our clients. We also offer
free consultations to review and evaluate
your legal options. To learn more about us and our experiences, see the attorney profiles below.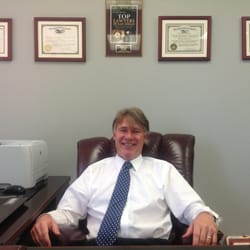 Douglas D. Law, Esq. has been practicing law since 1983 and handling lemon law cases since 1988. Mr. Law received his undergraduate degree in economics from the University of California, Santa Barbara (B.A. with Honors 1978) and his law degree from the University of San Diego, School of Law (J.D. 1983.) While attending law school interned for the Center for Public Interest Law under Professor Robert Fellmeth an original member of "Nadar's Raiders."
For over 20 years Mr. Law has successfully handled thousands of cases under California's lemon law, known as the Song-Beverly Consumer Warranty Act, from simple letters, through jury trials, to the courts of appeal all the way to the California Supreme Court. Mr. Law was the trail and appellate attorney in the precedent setting cases Foreman v. National R.V., Inc. (1995) 34 Cal.App.4th 1072 and Robertson v. Fleetwood Travel Trailers (2006) 144 Cal.App.4th 785, review denied, California Supreme Court (2007) Cal. LEXIS 1443. Mr Law was also the principal trial attorney in the landmark case Thompson v. 10,000 RV Sales, Inc. (2005) 130 Cal.App. 4th 950. These cases established important legal rights for California consumers and are regularly cited by California courts for the principles they stand for.
Mr. Law was also one of the founding members of the California Association of Lemon Attorneys in 1990. For many years, this group of pioneering lemon law lawyers met on a continual basis to discuss issues arising and to meet the tactics and strategies employed by manufacturers to defeat claims.
Mr. Law has appeared and testified before the California legislature regarding amendments to the California's lemon law and worked with legislators to incorporate strong provisions in to the Song-Beverly Act. Mr. Law has appeared in numerous television and radio broadcasts featuring his cases as well as topics of general interest to consumers. Mr. Law is proud of his record representing California consumers throughout the state against companies with superior financial resources.
Additionally, The Law Offices of Douglas D. Law, Esq. also has experience in handling hundreds of automobile fraud, leasing and financing cases under statutes such as California's Consumers Legal Remedies Act and Automobile Sales Finance Act and the Federal Odometer Act.
The Law Offices of Douglas D. Law, Esq. is a firm devoted solely to representing consumers. Mr. Law is not only a member of the state and local bar associations but he is also a member of the National Association of Consumer Advocates. Quality results, ethically achieved and excellent client relationships are the goals of The Law Offices of Douglas D. Law, Esq. (See our Client Testimonials page.)
GET FREE HELP WITH YOUR CALIFORNIA LEMON CASE
Call us Toll Free at 1-877-348-1152 or use our contact form
CONTACT US
CONTACT US