California Lemon RVs Attorney
Trusted California Lemon RVs Lawyer Ready To Help You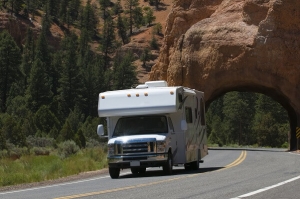 Have you purchased a defective recreational vehicle (RV)? If so, you're not alone. Each year, thousands of consumers purchase RVs that are considered to be defective. Far too many people don't know that recreational vehicles are covered under the lemon law in CA just like other types of vehicles.
California's lemon laws protect consumers like you who have purchased a defective car, truck, van, motorhome, or RV. The Law Offices of Douglas D. Law, Esq. have years of experience winning these cases. And if you have purchased a lemon RV or motorhome – we can help. Our firm takes ALL lemon law cases on a contingency fee basis, meaning you pay absolutely nothing unless we win your case.
With a 99% success rate handling California RV lemon law cases, you're in the right hands if we handle your defective RV claim. Contact us now for a free consultation and to get expert legal advice today.
Take Action If You Have a Defective RV That Can't Be Repaired
If you have purchased a defective RV, then federal RV lemon laws were made to protect people like you. If the manufacturer or dealer is unable to repair the RV to meet the terms of the warranty after a reasonable number of repair attempts, the manufacturer is required promptly to replace the vehicle or refund your money. Many times however, dealerships fail to make amends for the defective RV that they have sold to a consumer.
Some of the types of Recreational Vehicles (RVs) that are protected under the lemon law include:
Class A Motorhomes
Class B Motorhome
Class C Motorhome
Fifth Wheel Trailer
Travel Trailer
Common Types of RVs That Could Be Lemons
While some brands and models of RV have worse quality track records than others, any make or model of RV can be a lemon – even the most recent and most expensive types. Here are just a few kinds of RVs that could have chronic mechanical or electric issues unable to be helped by dealerships:
Fleetwood
Winnebago
Polaris
Monaco
Country Coach
Gulf Stream
Itasca
National RV
Alfa
Alpine
Prevost
Travel Supreme
Forest River
All American Group
Jayco
Airstream
Holiday Rambler
Other makes of recreational vehicles
Note that these are just a few examples of the makes and models of RVs that could be lemons – even if your RV is not on this list, you could have a valid case. Also note that both new, used, and leased RVs are covered under the lemon law, as long as your vehicle is under warranty.
How Lemon Recreational Vehicles Can Negatively Affect Your Life
Getting an RV means investing in relaxation, recreation, and transportation. It's a wonderful way to vacation with your family, see the world, and go on adventures. And for many Americans it a dream to have an RV in their retirement years. Getting an RV means less stress, more memories, and a limitless number of trips.
However, for far too many consumers a lemon RV can ruin these dreams. A lemon RV can mean that you get stranded away from home, or that you can't leave home at all. In addition, some lemon RVs can have mechanical or electrical problems that make the RV dangerous to drive – for the driver, the passengers, and others on the road. This can cut trips short or stop them from happening at all.
Recreational Vehicles Disqualified from Being Lemons
Does your RV have a recurring problem that affect the use, value, or safety of the vehicle? Have you tried to bring your RV in for repairs multiple times, or for extended periods of time, with unsatisfactory results? If so, you might own a lemon recreational vehicle. However, in some cases, your RV might not be covered by the lemon law. Here are a few reasons that you might not be able to get a refund or replacement:
The defect with your RV has not undergone a reasonable amount of repair attempts by the dealer or manufacturer, and/or the RV has not spent a significant amount of time in the shop yet.
The defect on your RV or motorhome is not considered a material defect. In other words, the defect does not affect the use, value, or safety of your vehicle.
Your RV does not have a valid express warranty.
You have known (or should have known) about the possible lemon status of your RV for over four years.
Your RV is a company vehicle and your company owns or leases more than five vehicles.
Your RV defect was caused by an accident or misuse of the vehicle.
Your RV defect involves an aftermarket part.
Your RV defect was due to a lack of necessary maintenance.
Your RV defect was due to normal and ordinary wear and tear.
The single best way to know if your RV could qualify as a lemon – and if you deserve a refund or replacement under the law – is to speak with a knowledgeable California Lemon RVs attorney today.
Lemon Law Statute Of Limitations
When it comes to all types of vehicles, including recreational vehicles, you have four years to file your California RV lemon law case. This countdown starts on the day that you knew or should have known that you owned a lemon. After the four-year mark, you cannot legally get a refund or reimbursement for your lemon RV – but keep in mind that the date that you should have known you had a lemon can be argued in court.
It is always better to file your claim sooner rather than later. There are a number of reasons for this:
If you delay, you could miss your window to file.
If you delay, it may be more difficult to locate key evidence for your case.
The manufacturer could argue that your RV's defect is not a serious, material defect.
The manufacturer could argue that you knew about your RV's lemon status earlier than you claim, and that the window to file has passed.
If you delay, you have to spend more of your time dealing with owning a lemon.
Call Us Today to Schedule a Free, Private Case Review with a California Lemon RVs Lawyer
Thousands of vehicles that are sold each year in the United States turn out to be lemons. This includes both new and used vehicles. With 1.7 million new vehicles sold each year in California alone, some of the automobiles are likely to be defective. When that happens, The Law Offices of Douglas D. Law, Esq. are here for you. If you have purchased a defective motorhome, 5th wheel trailer, travel trailer, or any other recreational vehicle, the lemon law RVs lawyer at our office can help. We also handle
vehicle fraud
cases. If you have engine problems, transmission problems, water leaks, electrical problems, brake problems, steering problems, interior design defects, or any other vehicle defect,
contact us today
to get your free consultation from attorney who cares.
Why call us to handle your lemon law case?
We've handled thousands of lemon law cases in California.
We have a 99% success rate.
We have 23+ years of experience.
We don't charge any fees unless we recover money on your behalf.
GET FREE HELP WITH YOUR RV LEMON CASE
Call us Toll Free at 1-877-348-1152 or use our contact form
CONTACT US
CONTACT US