California Boat Lemon Law
Trusted California Boat Lemon Law Firm
Tenacious Lemon Law Lawyer for California Boats & Watercraft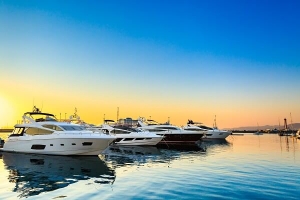 It is vital to understand that Lemon Law applies to more than just road vehicles. It protects you, the consumer.
California boat laws cover all forms of watercraft, from jet skis to yachts, and everything in between. If a consumer has been sold a defective vessel, boat, or recreational watercraft of any size and finds that it is a serious safety hazard to operate, it can qualify as a "lemon" under California law.
California boat lemon law attorney Doug D. Law is committed to helping consumers seek justice and compensation after they have bought a defective vehicle, whether it's a car, truck, motorcycle, or watercraft. Our legal team can help you understand your rights, your warranty, your legal options, and exactly how you need to act today to get what you deserve under the law. To meet Doug, ask a question, or schedule a free, confidential case review, please contact us today or call our offices at (888) 246-0276.
What Types of Boats Are Covered by California Lemon Law?
Generally speaking, any watercraft that was sold with a valid warranty is covered by California's law. This may include boats that do not have motors. For example, the following type of watercraft, if sold with a warranty, could be covered:
Sail boats
Pontoon boats
Motor boats
Speed boats
Yachts
Catamarans
Fishing boats
Jet skis
Proving Your Boat Is a Lemon
If you have a lemon watercraft or boat, then the manufacturer is required under California law to either reimburse you for your costs (of the boat and of the repairs) or to replace your vessel. However, in order to win your case, you must prove that your watercraft is covered under lemon laws and that it is, indeed, a lemon. To prove these points, you must prove:
That you own or lease your boat (be sure to keep your sales receipt).
That your boat or watercraft is under warranty.
That your boat or watercraft's defective aspects are covered under the warranty.
That the defect on your boat is a material defect that impacts the use, value, or safety of your watercraft.
That your boat has been brought in for repairs multiple times and has spent significant time being repaired (be sure to keep all records of your repairs and repair costs).
That issues continue despite reasonable efforts to make repairs.
That the boat's defects were not caused due to your inability to maintain your boat as outlined in your warranty.
That the boat's defects were not caused by an accident or another form of consumer misuse.
If the manufacturer fights your lemon claim, you may wish to speak with a California boat lemon law lawyer about the next steps you should take in initiating legal action.
Buying a Boat as a Smart Consumer in California
There are a few important steps to take when purchasing any type of boat, used or new, in order to protect yourself against a lemon. Always save the bill of sale from whomever is selling you the watercraft or boat, and make copies of all important paperwork.
If the vessel is used or being sold secondhand, be sure to:
Find a qualified expert to evaluate the overall condition of the boat.
Get an experienced boat and water vehicle mechanic to survey and evaluate the hull, engine, electrical systems, navigational systems, etc. Also be sure to get a written hard copy of the survey detailing the boat's condition at the time of purchase.
Get a written statement from the selling party saying that the boat/craft you are buying is seaworthy and that it does not have any serious problems.
The Dangers of a Lemon Boat or Watercraft
When it comes to boats and watercraft, many defects can become serious safety hazards. Having your navigation system give out, communication system cut out, or having your engine fail would leave you stranded, lost, and/or unable to get storm updates. Clearly these conditions are all exceedingly dangerous because you are dealing with open water, where conditions can change in an instant.
In addition, defective boats can simply affect your overall ability to use and enjoy your vessel. When you bought your boat, whether used or new, it was with the understanding and promise that you would be able to use the boat for a functional or recreational reason. Any defect that prevents you from using your watercraft as intended can define your boat as a lemon.
Finally, if the boat's defects affect its monetary value so that you cannot sell it to recoup your losses, you may have a lemon under California law.
If you have purchased a new or used vessel with a seller's warranty that has one or more defects that adversely affect the performance, safety, and overall worth of the vessel – then it is most likely a lemon boat and may be covered under California Boat Lemon Laws.
Here at The Law Offices of Douglas D. Law, Esq., we specialize in California Boating Lemon Law. We have a team of expert attorneys with over 50 years of experience and will do whatever it takes to make this process as easy as possible for you. We will fight tenaciously and if a fair settlement cannot be reached, we will take the case to trial. We will make sure you are properly and professionally represented and receive the compensation you deserve.
Contact California Boat Lemon Law Attorney Doug D. Law Today for a Free Case Review
If you have purchased a boat/watercraft, or have a boat/watercraft with components made by one or more of the manufacturers listed below and you feel you have a lemon on your hands, call a California boat lemon lawyer today at our office. We offer free consultations and you will pay no fees unless we win your case!
Silverton Marine Corp.
Navigator
Californian Yachts
Fairline
Hunter Marine Corp.
Beneteau
Jeanneau
Catalina Yachts
MacGregor
Lagoon (catamarans)
Minn Kota Motors
Mercury Marine (engines)
Bombardier Recreational Products
Evinrude
Sea-Doo
Crusader Marine Engine Co.
PCM Marine Engines
Blue Sea Systems (electronics)
Volvo-Pentra Engines
Spirit Yachts
Force Boats
Four Winns
Alumacraft Boat Co.
Yamaha
Kawasaki
To learn more about California's Boats & Watercraft Lemon Law, contact the offices of Douglas D. Law, Esq. today.
GET FREE HELP WITH YOUR BOAT & WATERCRAFT LEMON CASE
Call us Toll Free at 1-877-348-1152 or use our contact form
CONTACT US
CONTACT US