California Truck Lemon Law
Proven California Truck Lemon Law Firm
List of Lemon Trucks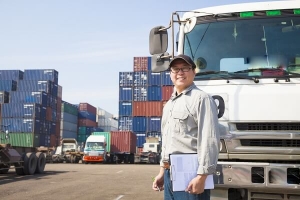 Getting a new (or new to you) truck can mean lots of good things: a reliable form of transportation, a vehicle to help you get things done, a vehicle for recreation, and even a sense of pride. But what happens when your dream truck turns into a nightmare?
For far too many people who own or lease a truck, their new vehicle becomes more of a burden than a joy. Chronic issues with its basic features can mean days or weeks in the shop, while mechanical and electrical problems can mean hundreds and thousands of dollars in repairs. As problems mount without solutions, it is easy to become frustrated, stressed out, and upset. It's also easy to lose faith in your vehicle altogether.
The good news is that there are state and federal laws that protect consumers against defective automobiles and defective auto parts. One of these laws is about the California Truck Lemon Law. This law states that if your truck has a material defect that cannot be fixed within a reasonable time period or with a reasonable number of tries, the consumer is owed either a refund or a replacement.
Have you purchased a truck that is a lemon? The Law Offices of Douglas D. Law, Esq. is here to help. If you have purchased one of the following lemon trucks below, call us for a free consultation.
Makes & Models of Trucks That Could Be Lemons
Absolutely any type of truck could be a lemon, from the biggest and most expensive pickup to the most basic used vehicle. Below is a partial list of trucks and pickups that have had lemon law issues in the past.
Ford Ranger
Ford F- Series
Ford F-150
Ford F-250
Ford F-350
Ford F-450
Ford Super Duty 250
Ford Super Duty 350
Ford E-Series
Ford SD 250
Ford SD 350
Dodge Ram
Dodge Ram Series
Dodge Ram 1500
Dodge Ram 2500
Dodge Caravan
Dodge Caravan Van
Dodger Dakota
Dodge Grand Caravan
Dodge Sprinter Wagon
GMC Canyon
GMC Savana
GMC Sierra 1500
GMC Sierra 2500
GMC Sierra 3500
Cadillac EXT
Chevrolet Avalanche
Chevrolet Silverado 1500
Chevrolet Silverado 2500
Chevrolet Silverado 2500 HD
Chevrolet Silverado 3500
Chevrolet Silverado 3500 HD
Chevrolet Express
Chevrolet Express Van
Chevrolet Express
Chevrolet Uplander
Chevrolet Colorado
Nissan Frontier Crew Cab
Nissan Frontier King Cab
Nissan Titan Crew Cab
Nissan Titan Crew Cab (2008.5)
Nissan Titan King Cab
Nissan Titan King Cab (2008.5)
Toyota Tacoma
Toyota Tacoma 4X2
Toyota Tacoma 4X4
Toyota Tundra
Toyota Tundra CrewMax 4X2
Toyota Tundra CrewMax 4X4
Toyota Tundra Double Cab 4X2
Toyota Tundra Double Cab 4X4
Toyota Tundra Regular Cab 4X2
Toyota Tundra Regular Cab 4X4
Toyota Tundra 4X2
Toyota Tundra 4X4
Chrysler Town & Country
Chrysler Town & Country LWB
Chrysler Town & Country SWB
Honda Ridgeline
Mitsubishi Raider
Lincoln Mark LT
Mazda B-Series
Please note: even if the make and model of your truck is not on the above list, you could still have a lemon. It doesn't matter what kind of truck you own as long as it has a warranty, is registered in California, and has a poor repair history.
How Do You Know If Your Pickup Truck Is a Lemon?
While every case is different, and while the court makes the final decision about whether your truck is a lemon or not, there are several guidelines that can help determine whether you should make the case that your pickup is a lemon.
You might have a lemon truck if:
Your truck has been in and out of the shop repeatedly for the same significant problem.
Your truck has spent a lot of time in the shop or dealership even though mechanics have failed to fix the issue.
The problem affects your use of the truck, its value, or its safety.
Your truck has an express warranty, and the issue or issues that you are having with it are covered by that warranty.
You have used and maintained your truck as stated in the warranty and still have issues.
The issues with your truck are not caused by aftermarket parts or alterations.
The very best way to learn if you have a lemon vehicle case is to speak with a lemon law attorney in CA about the details of your case.
Commercial Trucks and California Lemon Laws
Some people have been wrongly informed that trucks owned by businesses are not covered under
California lemon law
, but this is not true in all cases. While the lemon law is not meant to protect large businesses from defective vehicles, it is meant to include protection for small business owners.
If you are a business owner who owns or leases a truck for business purposes, and you believe that truck is a lemon, you may be able to act legally as long as:
Your business owns or leases five or fewer vehicles.
The business vehicle in question weighs less than 10,000 pounds. Most pickup trucks and SUVs don't weigh nearly 10,000 pounds. This exception exists to disqualify large commercial box trucks and 18-wheelers.
If you have a company truck that is acting like a lemon, talk to a lawyer about your case to learn more about your legal options.
Schedule a Private Case Review with a Lemon Lawyer
Don't waste another day wondering if your truck is a lemon and being frustrated with a vehicle that you can't trust or that you can't drive. Find out once and for all if your truck is a lemon and if the vehicle's manufacturer owes you a refund or a replacement.
Doug Law
has the knowledge and experience to review the evidence in your case, answer your questions, and take legal action if necessary.
We are committed to helping our clients get what they deserve under the law after purchasing a lemon – and it all starts with a free, private case review with a compassionate, attentive attorney. To get started today, please contact us today online or give our office a call at (888) 246-0276.
GET FREE HELP WITH YOUR CALIFORNIA LEMON CASE
Call us Toll Free at 1-877-348-1152 or use our contact form
CONTACT US
CONTACT US